Sussex Heritage Award 2015
Heartwood Construction's craftsmen have been recognised with another Sussex Heritage Award. This project was entered into the smallscale residential awards category and was highly commended. 
The judges' citation relating to the project was as follows: 
"A very well considered and executed repair as a result of a road traffic accident.  The owner and contractor worked in harmony to achieve an honest reinstatement that fits well in its surroundings.  The panel considers the project rightly deserves to be highly commended."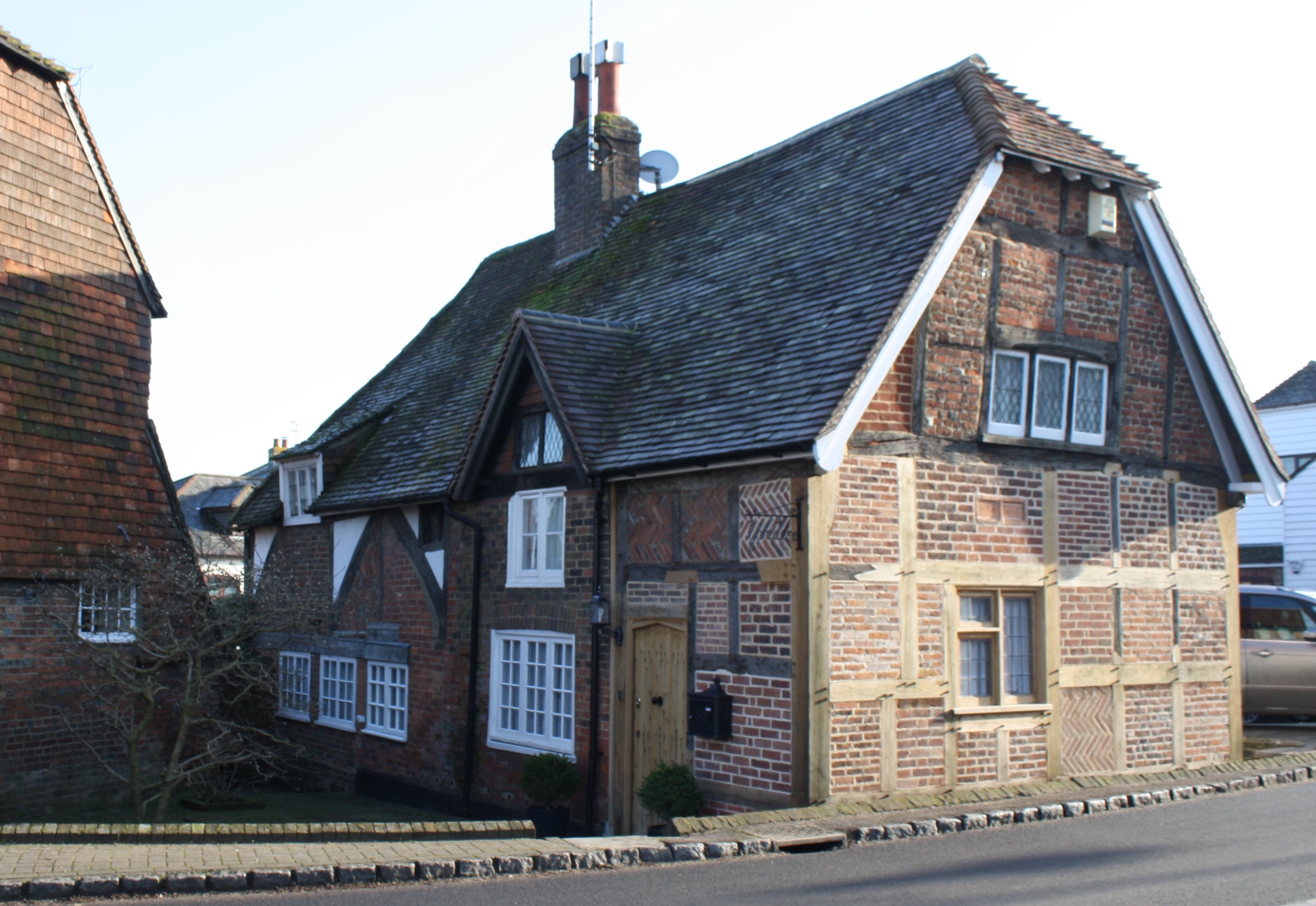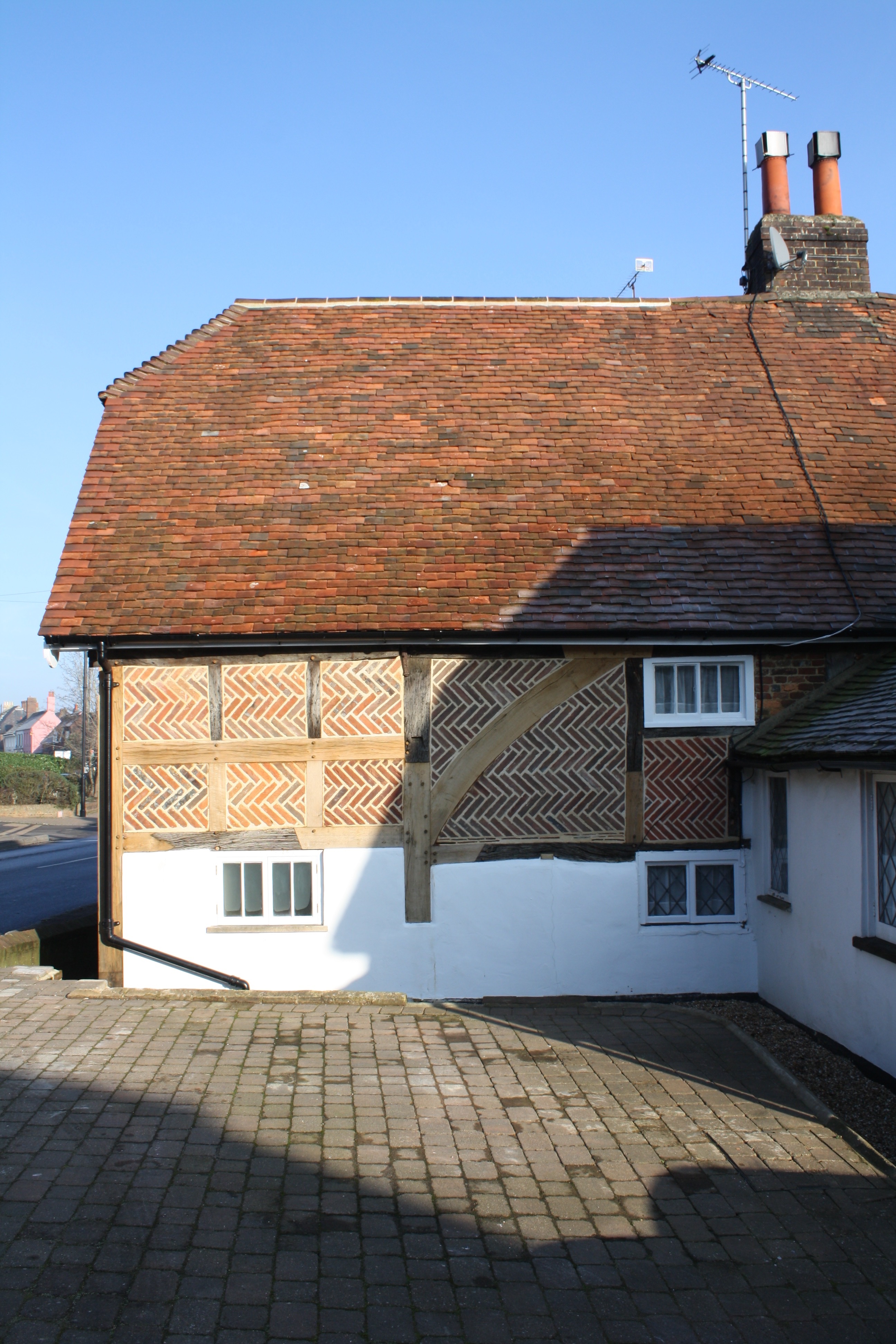 There were some significant challenges to overcome with this project, as the property suffered a road traffic accident. A three way traffic light road management system had to be in place for a number of months. While the structure was supported, partially dismantled and rebuilt from the tie beam down, with new oak frame repairs and lime mortar reclaimed herringbone brickwork. The impact even caused the tiles on the roof to fall, so the the roof had to be completely stripped back and retiled.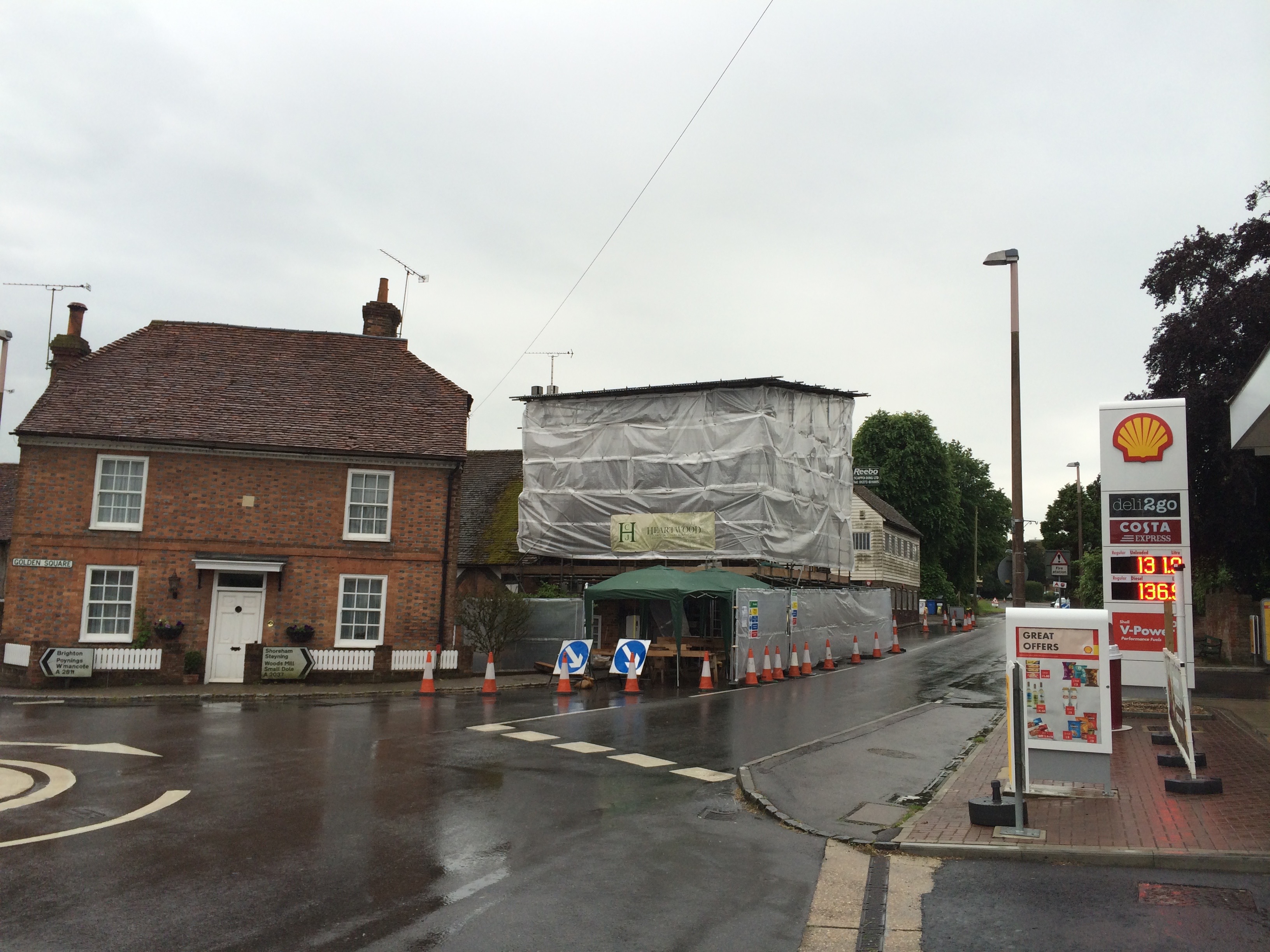 Testimonials
Heartwood Construction shows a refreshing enthusiasm and a professional approach to the inevitable repairs that are required. The installation of a concealed steel (T / flitch plate) inside a prominent oak beam was completed with a minimum of fuss and no unsightly reminders. Chris Payne richly deserves his 2009 Sussex Heritage Trust Award for a competent and sympathetic approach to historic restoration.
P.Higgs, Mayfield
"We are extremely pleased with the superbly handmade windows and doors that Heartwood Construction made for our period home. Chris Payne has an understanding and feeling for old houses, with knowledge of their original construction that helps him to ensure that the joinery he creates will fit into and move with a property that will continue to develop over the years".
S.Bowles, Burwash, East Sussex