Listed Property Owners Club Show 2010
The Listed Property Show 2010 was again a huge success this year. With thosands of visitors at the show we were kept very busy answering the many questions, the listed property owners needed to know, to help progress the projects on their homes.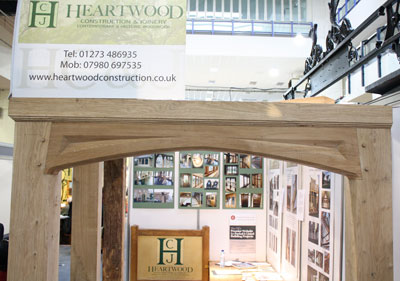 We made an oak frame especially for the show, which included a wide depressed arch doorhead, with carved spandrels, cuurved tension braces and a post splice repair demonstration.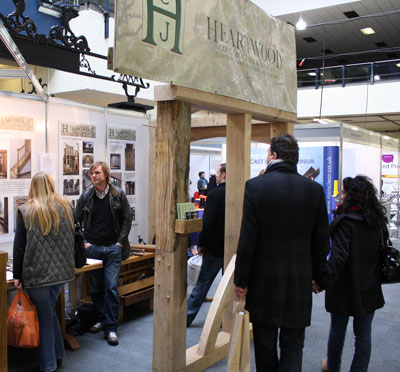 Testimonials
"We have been delighted by the Oak Frame Pergola which you recently installed at our home. Your help with the design, together with your excellent workmanship, has given us a superb addition to our garden which has already attracted numerous compliments. We would not hesitate to recommend you to anyone seeking your Oak Framing expertise."
D.Pennock, Northiam
Heartwood Construction shows a refreshing enthusiasm and a professional approach to the inevitable repairs that are required. The installation of a concealed steel (T / flitch plate) inside a prominent oak beam was completed with a minimum of fuss and no unsightly reminders. Chris Payne richly deserves his 2009 Sussex Heritage Trust Award for a competent and sympathetic approach to historic restoration.
P.Higgs, Mayfield