Wealden Woodfair 09
This years Wealden Woodfair at Bentley Wildfowl and Motor Museum, was great success. We were once again blessed with perfect weather and the public came to the show in great numbers.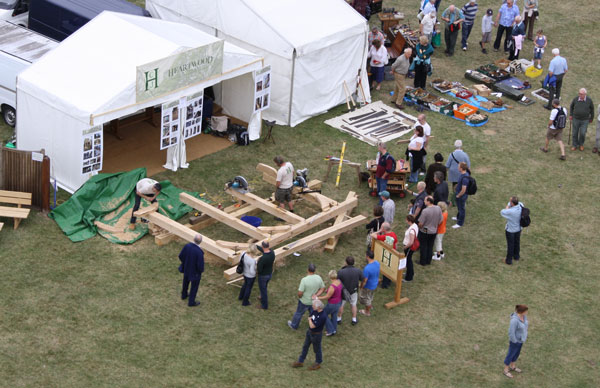 Heartwood Construction and Joinery had an Oak Framing display this year, which gave the public a chance to see Oak Frame Carpentry in practice. It generated a lot of interest, seeing the techniques, large oak timbers, tools and equipment and not to mention the Craftsmen at work Christopher Payne and Nick Cain.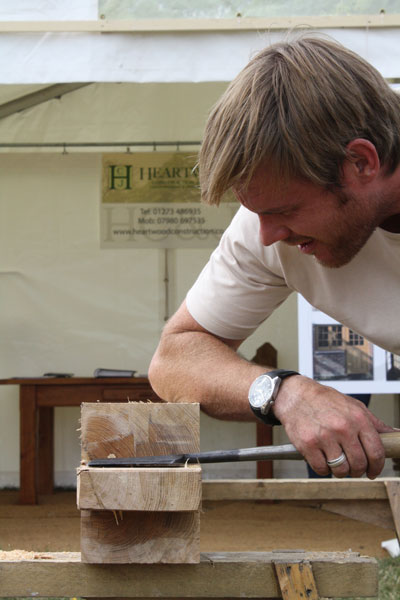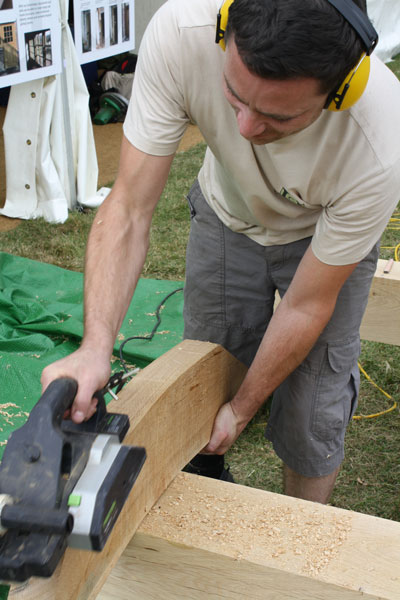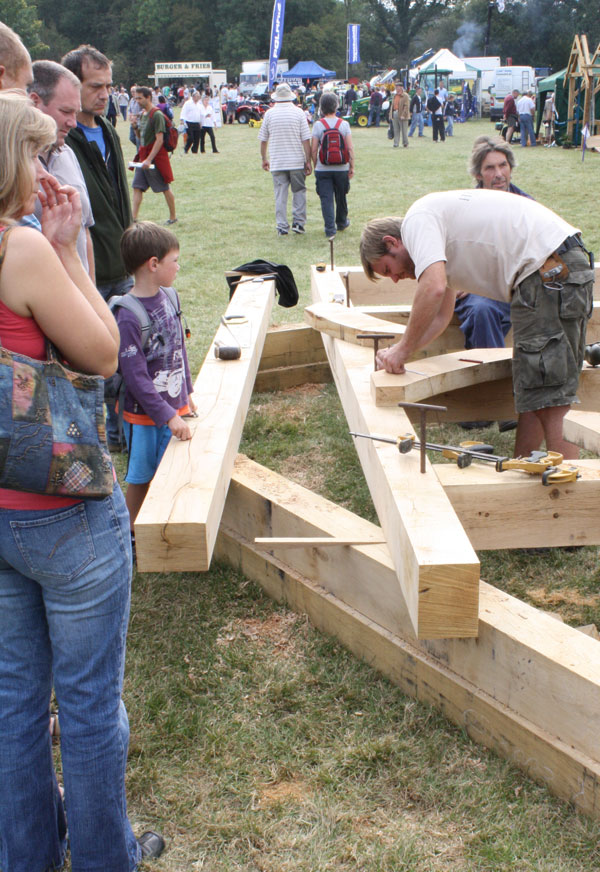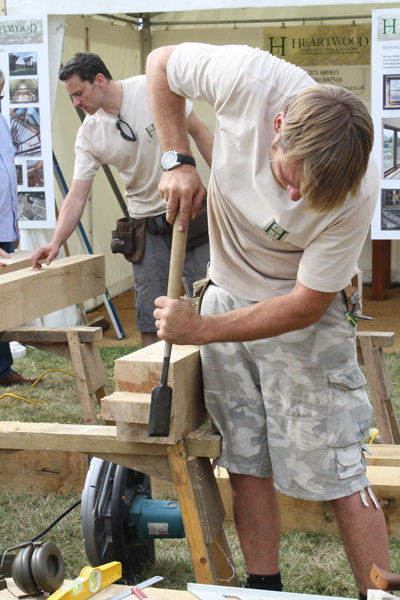 Along with the oak framing display we also had pictures and examples of our joinery. Doors, windows, staircases and furniture. 
Testimonials
"We have been delighted by the Oak Frame Pergola which you recently installed at our home. Your help with the design, together with your excellent workmanship, has given us a superb addition to our garden which has already attracted numerous compliments. We would not hesitate to recommend you to anyone seeking your Oak Framing expertise."
D.Pennock, Northiam
Heartwood Construction shows a refreshing enthusiasm and a professional approach to the inevitable repairs that are required. The installation of a concealed steel (T / flitch plate) inside a prominent oak beam was completed with a minimum of fuss and no unsightly reminders. Chris Payne richly deserves his 2009 Sussex Heritage Trust Award for a competent and sympathetic approach to historic restoration.
P.Higgs, Mayfield