Sussex Heritage Award
Christopher Payne has won a prestigious Award from the Sussex Heritage Trust.
The Award is The Building Crafts Award 2009. For Skill and Dedication, to Recreate and Restore Period Oak Joinery and Oak Framing. Pictured here being presented with the award from The Rt. Hon. Lord Lloyd of Berwick PC.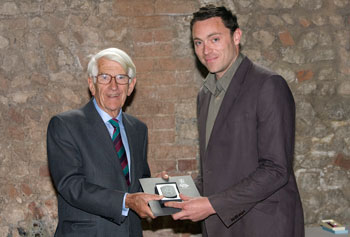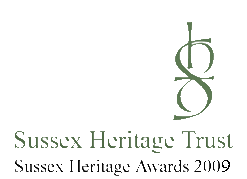 Please follow the link to The Sussex Heritage Trust website.
http://sussexheritagetrust.com/index.php?option=com_content&task=view&id=51&Itemid=1
Testimonials
"We have been delighted by the Oak Frame Pergola which you recently installed at our home. Your help with the design, together with your excellent workmanship, has given us a superb addition to our garden which has already attracted numerous compliments. We would not hesitate to recommend you to anyone seeking your Oak Framing expertise."
D.Pennock, Northiam
"We are extremely pleased with the superbly handmade windows and doors that Heartwood Construction made for our period home. Chris Payne has an understanding and feeling for old houses, with knowledge of their original construction that helps him to ensure that the joinery he creates will fit into and move with a property that will continue to develop over the years".
S.Bowles, Burwash, East Sussex