Elizabethan Staircase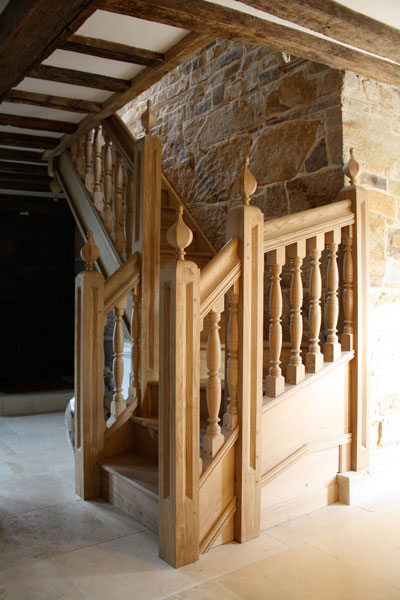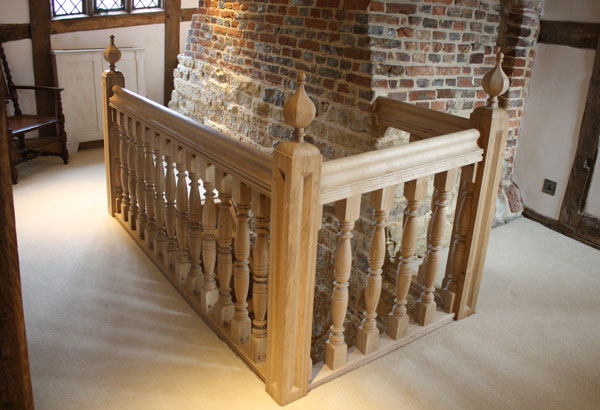 This staircase was designed and made for a manor house, which had long since lost its original staircase joinery. The remit for the project was to recreate a staircase, that fits the age and beauty of the property. With historically accurate details, that were inspired from research done on the few remaining staircases of the Elizabethan Period.  The mouldings of the handrails, carving on the newel posts and turning on the finials and spindles are all unique to the period.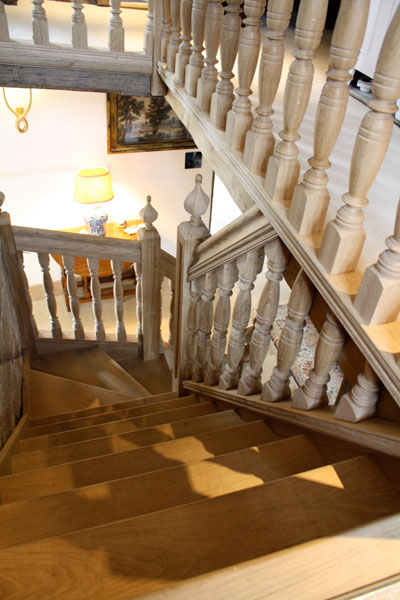 Testimonials
Heartwood Construction shows a refreshing enthusiasm and a professional approach to the inevitable repairs that are required. The installation of a concealed steel (T / flitch plate) inside a prominent oak beam was completed with a minimum of fuss and no unsightly reminders. Chris Payne richly deserves his 2009 Sussex Heritage Trust Award for a competent and sympathetic approach to historic restoration.
P.Higgs, Mayfield
"We are extremely pleased with the superbly handmade windows and doors that Heartwood Construction made for our period home. Chris Payne has an understanding and feeling for old houses, with knowledge of their original construction that helps him to ensure that the joinery he creates will fit into and move with a property that will continue to develop over the years".
S.Bowles, Burwash, East Sussex